Whaur's Oor Wullie magazine: The Sunday Post has teamed up with cartoonist Jim Glen to create something extra special for readers this weekend
---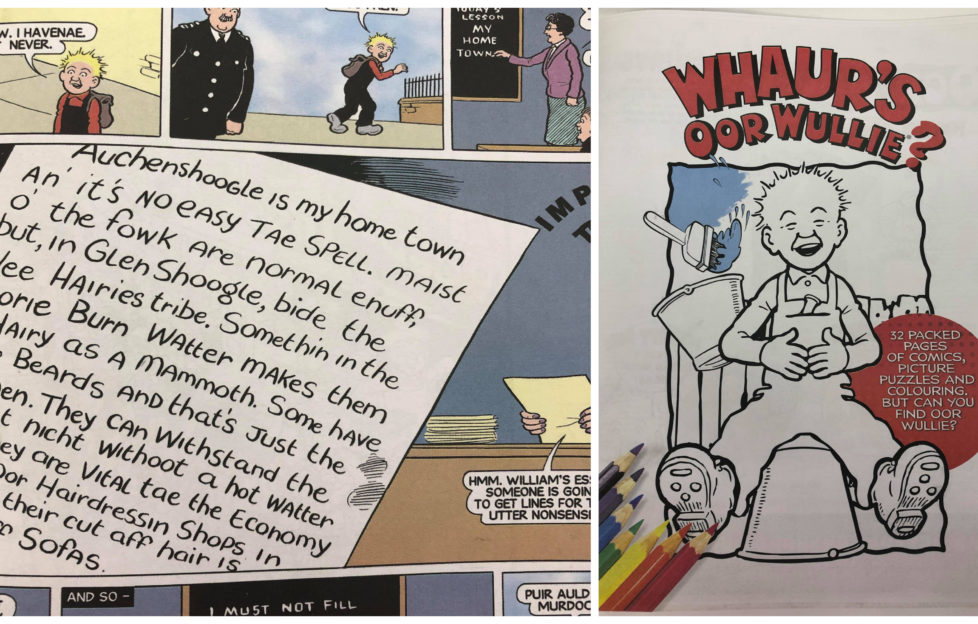 Just one week after The Sunday Post published a giant 'Whaur's Wullie' puzzle poster, the team have put together yet another special delivery for readers.
In celebration of Oor Wullie's BIG Bucket Trail 2019, The Sunday Post has worked in partnership with Oor Wullie cartoonist Jim Glen to create a brand new set of 'Whaur's Oor Wullie' drawings.
In 2012, Jim worked alongside Oor Wullie writer Morris Heggie to complete the original 'Whaur's Oor Wullie' book, which featured Scotland's favourite rascal out and about in various Scottish cities.
Come and check our new 'Whaur's Oor Wullie' book. Can you find him at the famous Starks Park? Only £8.99! pic.twitter.com/a4BCFwAI

— WaterstonesKirkcaldy (@waterstonesKDY) August 10, 2012
The Sunday Post has transformed its collection of new drawings into a fantastic 32-page magazine that will be free with the newspaper THIS WEEKEND.
The colourful mag, which includes some drawings from the original Oor Wullie set, features a mix of spreads of 'Whaur's Oor Wullie' illustrations.
Hunt for Wullie and his trusty gang amongst crowds enjoying entertainment in Duthie Park, cyclists tackling the Aberdeen Bike Trail, and revellers at Rockness.
Plus – the 'Whaur's Wullie' illustrations are all in black and white, so you can fill the pages with as much colour as you please.
Special delivery incoming. Our fantastic 32-page Whaur's Wullie mag that you can get free with the @Sunday_Post this weekend. #oorwullie #owbbt pic.twitter.com/J5ofHq1p9U

— Richard Prest (@PrestRichard) July 9, 2019
The magazine also includes classic and colourful comics of Oor Wullie getting up to no good with pals in Auchenshoogle – so you can relive your childhood memories with the menace in colour.
Don't forget to look out for it in this weekend's Sunday Post (July 14)!
Follow us
Get in touch with SeeDundee on Facebook, Twitter, and Instagram.