Why is Dundee so popular? We've got all the answers
---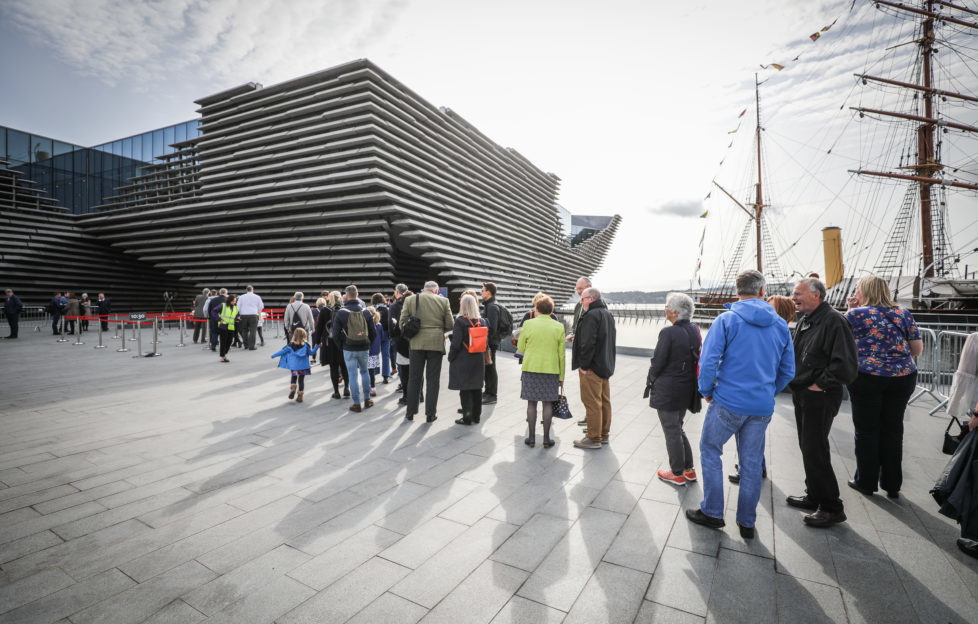 So the question is – Why is Dundee so popular?
It's safe to say that Dundee's tourism stats have skyrocketed over the past year.
Of course, there's no right or wrong answer to: 'why is Dundee so popular?' But we have a few hunches.
1. Innovation
Dundee is the city of innovation. And more and more people are realising this thanks to the V&A Dundee – Scotland's first and only design museum – opening in September 2018.
How is Dundee innovative?
Dundee is at the heart of Scotland's large digital media landscape.
It is the birthplace of Grand Theft Auto, the extremely popular video game series. It all began with David Jones, who studied game design in Dundee at Abertay University, and co-founded DMA Design.
Jones started his career with the video game Menace, a comical nod to the city's beloved comic strip character Dennis the Menace.
And it doesn't stop there…
The University of Dundee is one of the leading universities across Europe for scientific research, with award-winning lecturers and writers.
Dame Sue Black was a figurehead of Dundee University's Centre for Anatomy and Human Identification (CAHID) and the Leverhulme Research Centre for Forensic Science for more than 15 years, and only recently departed the city for Lancaster University.
Dundee's history makes for one impressive visit.
2. Waterside views
Dundee offers visitors some cracking views across the River Tay… and so many people forget about its beautifully redesigned waterfront.
RRS Discovery Reflections, #Dundee Waterfront

With all the rain of late, taking a trip down memory lane to the wonderful sunset and reflections down at the waterfront last October!@VisitScotland @DundeeCulture @dundeeuni @VisitDundee1 @ScotsMagazine @DiscoveryDundee #Scotland pic.twitter.com/RwwZwvXfAC

— Shahbaz Majeed (@shahbazmajeed) August 10, 2019
With plenty of surrounding bars, restaurants, and hotels – as well as the V&A Dundee and Discovery Point – the waterside completes Dundee.
Its astonishing £1bn makeover has enhanced views across the city and River Tay tenfold.
3. Accessibility
Dundee is an accessible city.
It's just over an hour away from Edinburgh by car, an hour and a half away from Aberdeen by car, and a stone's throw away from historic coastal town St Andrews.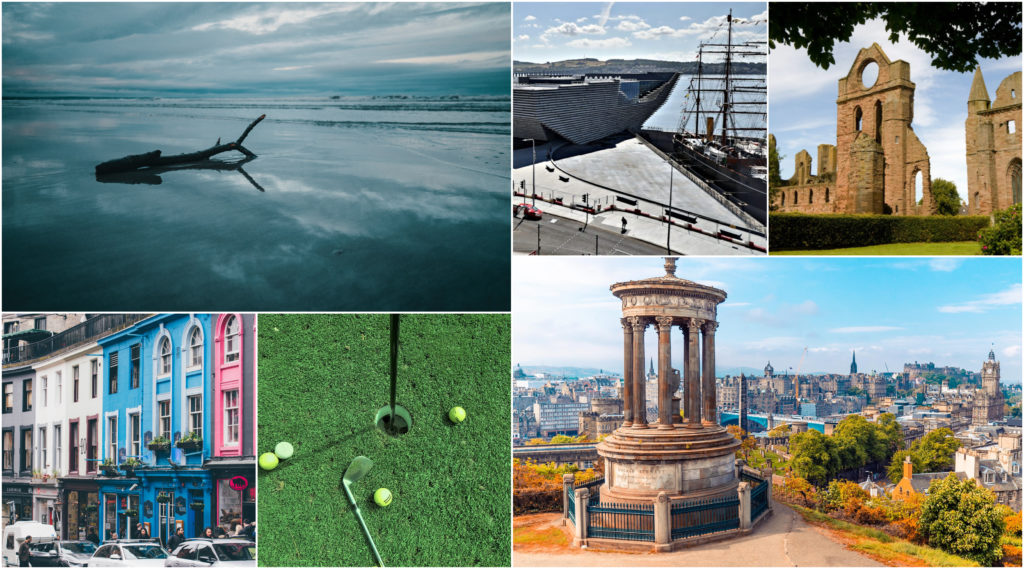 So, if you're in Dundee, there's always the chance to visit beautiful surrounding locations without the hassle of too much travel.
4. Best Place to Live
Dundee has an increasingly awesome reputation as Scotland's coolest mini renaissance city.
From Wall Street Journal to Lonely Planet – so many people are raving about everything Dundee has to offer.
Read more here.
Lonely Planet hails Dundee as a 'top European destination for 2018' https://t.co/ZsGhjyF7ed pic.twitter.com/Moy5WU21B3

— The Courier (@courier_dundee) May 21, 2018
So, why is Dundee so popular, you might ask?
Because everyone says so – that's why.
5. The food and drink culture
From brand new high-end cocktail bars, to old boozers that have been around for centuries, to secret bars, to hipster hangouts  – Dundee's bar scene is nothing short of top-notch.
To check out our bar listings, click here.
Dundee's restaurant culture is just as rich, with spots for cosy pub grub, delicious cuisine food, fine-dining, and more.
Click here to check out our restaurant listings.
---
So – the next time someone asks: 'why is Dundee so popular?'
You'll know exactly what to tell them!
Follow us
Get in touch with SeeDundee on Facebook, Twitter, and Instagram.