80 glorious years of Dundee Rep theatre: celebrate this milestone with a good ol' fashioned cuppa and chinwag
---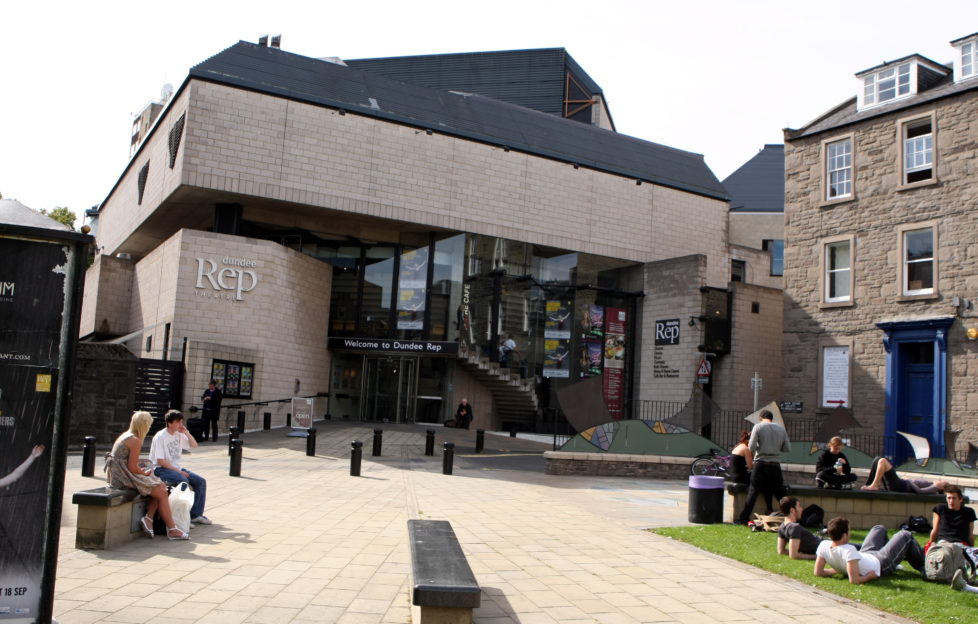 Building exterior of Dundee Rep Theatre, Tay Square, Dundee.
Dundee's world-class arts hub, the Dundee Rep Theatre, turns a whopping 80 years old this year.
To celebrate this phenomenal milestone, alongside the theatre's 20 years of the Dundee Rep Ensemble, and 10 years of enterprise at the Dundee Rep work experience programme, Dundee Rep are inviting guests to join them for a hot brew and a good ol' fashioned chit chat.
Sometimes it's just nice to get away from all the screens and talk to one another… right?
So, come along.
The aim of the night is for folks to share their memories about your connection with the Rep.
Whether you went there regularly as a young buck, or were part of any of the theatre's community groups, it's entirely up to you whichever memory you share.
For more information and to purchase tickets for the event, click here. 
Follow us
Get in touch with SeeDundee on Facebook, Twitter, and Instagram.