A blast from the past: Thousands of fans hit Rewind over the weekend
---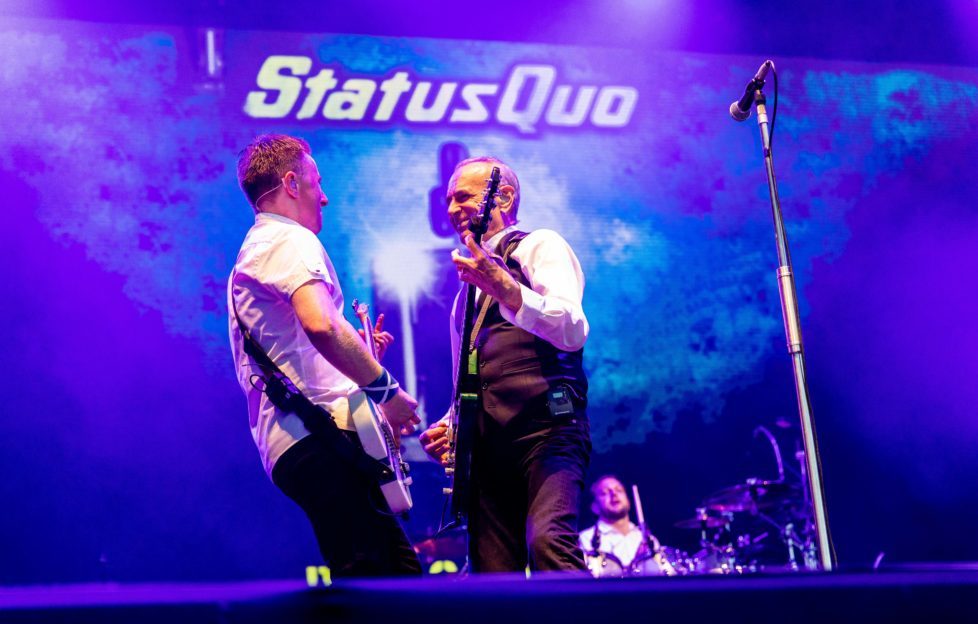 Status Quo bring the festival to a close by heading at Rewind Scotland 2018.
The weekend was full of so many highlights as locals and visitors flocked to loads of events in the area – from the Dundee Summer Streets festival to the Open.
One of the biggest was the 80s throwback festival, Rewind, at Scone Palace, Perth.
Rewind celebrated its 10th birthday in a huge way with a stacked line-up boasting the likes of UB40, Gipsy Kings, Bonnie Tyler and more.
All of these were topped with the headline act, Status Quo, who rocked out in front of more than 20,000 fans.
Music-lovers from all over were winding back the clock as they dressed-up as their favourite 80s icons.
Here are some of the best outfits from the weekend:
Oompa Loompa Oompity Doo
We 'pity the fools' who couldn't make it to Rewind
Be careful with those hands! 
Who you gonna call?!
Where's Flash Gordon when you need him? 
Posing for a pic
For more pics from the weekend check out #rewindscotland on Twitter and Instagram.
---
Be sure to follow us on Facebook, Twitter and Instagram for more great content like this.