Beatlemania – why you need to get yourself to The McManus Galleries pronto
---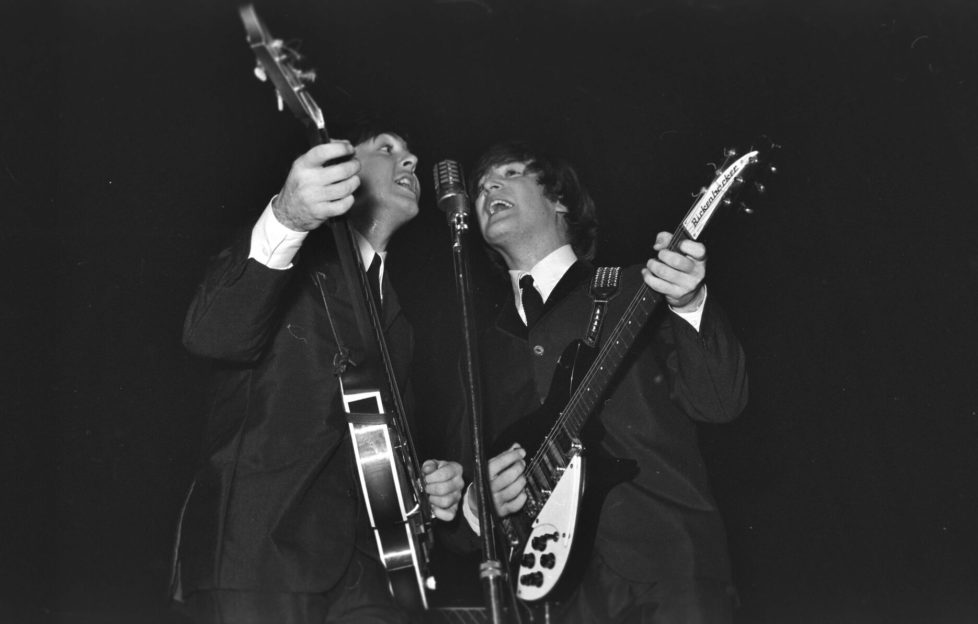 It's not hard to see why the fans were frenzied! (Photo: Dundee City Council / Dundee's Art Galleries and Museums)
Heard of the term 'Beatlemania' at all? Yup.
Definition: An insatiable devotion to the Beatles rock band in the sixties. Think very loud screaming and LOTS of fainting.
But, were you aware that Beatlemania was coined in the city of Dundee? That's right.
Promoter Andi Lothian was amazed by fans' reactions to The Beatles during their performance in Dundee's renowned Caird Hall and came up with the phrase to describe the madness.
Why the sudden hype?
So, why are we suddenly sharing our pride in Beatlemania?
Well, it's because the McManus Galleries now have a small but culturally significant selection of 10 images taken of The Beatles during their early days of stardom, when they performed in the city all those years ago. These pictures, from the band's October 20 1964 show, are now on display as part of the gallery's Revealing Characters Exhibition.
How many pictures are there?
These pictures are included in a selection of 33 photographs that were put up for auction as part of the city's Leisure & Culture collection, earlier this year.
When asked about the exhibition, Sinclair Aitken, chair of Leisure & Culture Dundee, said:
"We have such a rich and diverse musical heritage in Dundee. Caird Hall and the concerts there are a huge part of that, so it's really pleasing to see these pictures of The Beatles come home. These pictures are a fantastic acquisition for The McManus and will now be preserved in our collections for future generations to enjoy."
We also feel immense pride in Dundee's rich musical heritage, and can't wait to check out the pictures in person!
---
Interested in visiting the McManus to quench your cultural needs?
We have written a short piece on all that the gallery has to offer.
For other gallery suggestions, check out our To Do section and read about the several cultural spots available to visit in this thriving city.