Don't miss these Winter Planetarium Shows at Dundee's Mills Observatory
---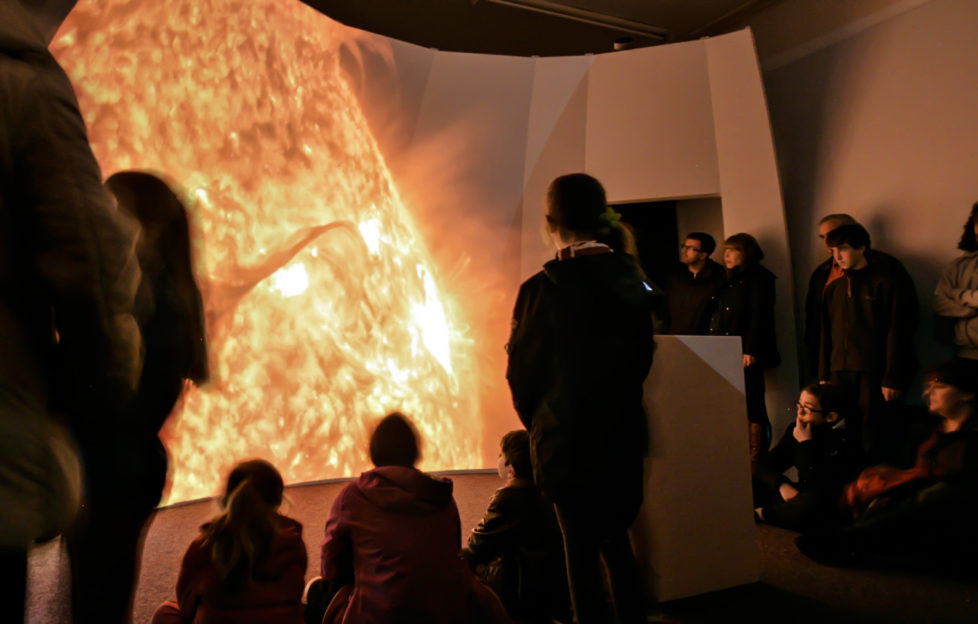 Solar experts from the University of Dundee with citizen scientists at the Mills Observatory, observing the mysteries of the sun, 2018. (Photo: DCT Media).
Dundee's Mills Observatory (home to a telescope that can detect 30,000 objects in the night sky) hosts a series of fascinating planetarium shows throughout the year – all suitable for children and adults alike.
These shows include a number of exciting features, such as: expansive astronomical displays, astounding treetop vistas, top-range computerised telescopes, educational workshops, and lots more.
When
Shows will last from January – March.
For more details on dates and times, click here. 
---
Don't miss out on this opportunity to explore the universe's abundance of constellations and galaxies.
Follow us on socials
To keep up-to-date with SeeDundee, follow us on Facebook, Twitter, and Instagram.