Dundee Law: The panoramic views from this extinct volcano make every uphill step worthwhile
---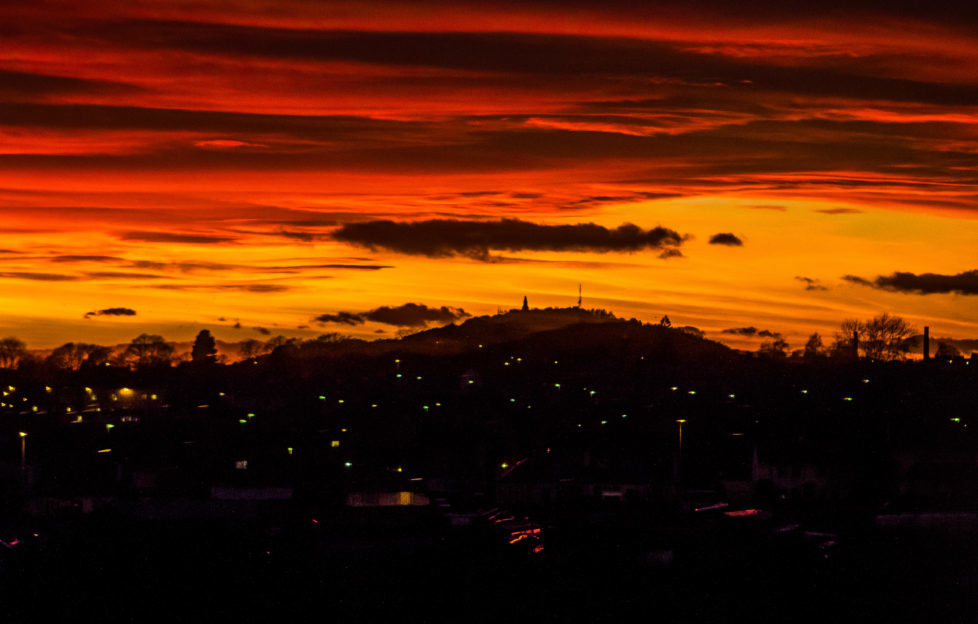 Dundee Law silhouetted by a remarkable sunset over Dundee.
Nothing beats a stroll up Dundee Law on a warm, sunny day.
The steps up to the top of the 572ft extinct volcano are pretty steep but the panoramic vistas you'll be rewarded with are unbeatable.
You'll see the silvery Tay glimmer in the light, the railway bridge across it standing proud, and the views across Dundee, Angus, Fife, Perthshire and beyond are outstanding.
The Law is the city's most distinctive landmark and an enduring attraction for visitors and locals.
How to get there:
Unless you're really up for some exercise, the best way to get to the Law is by car. Law Crescent and Kinghorne Road circle the hill and you can park there and walk the final stretch. If you want to take it easy all the way, Law Road (postcode: DD3 6PZ) take you right to the top.