Dundee Museum of Transport: A journey into the past
---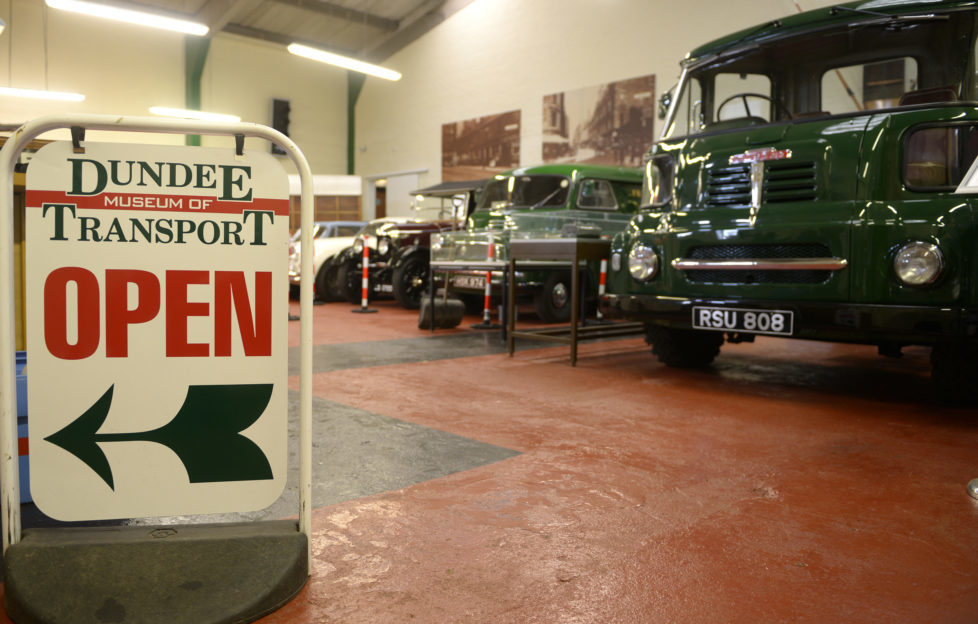 The Dundee Museum of Transport.
Dedicated to telling the story of Dundee's trams, trains and ships across the years; there are also ever-changing displays of cars and other vehicles on show.
Highlights include a replica of Dundee's first flying machine and a Chitty Chitty Bang Bang car.
Vehicles from both local and national collections are on display at the museum. There is also a cafe and shop.
Temporarily housed at Market Mews in the heart of the city, the volunteer-run attraction is now gearing up for a move to a permanent new home in the former Maryfield tram depot.
The Forfar Road depot is thought to be the oldest-surviving building of its kind in Scotland and will be a fitting location for a superb collection built up by the enthusiasts, highlighting many little-known aspects of the city's automotive heritage.
Website: www.dmoft.co.uk
Address: Unit 10 Market Mews, Market Street, Dundee, DD1 3LA
Phone: 01382 455 196
Email: info@DMofT.co.uk