Dundee's Slessor Gardens is getting set for Rita Ora…but how many of these big names have you seen on the waterfront?
---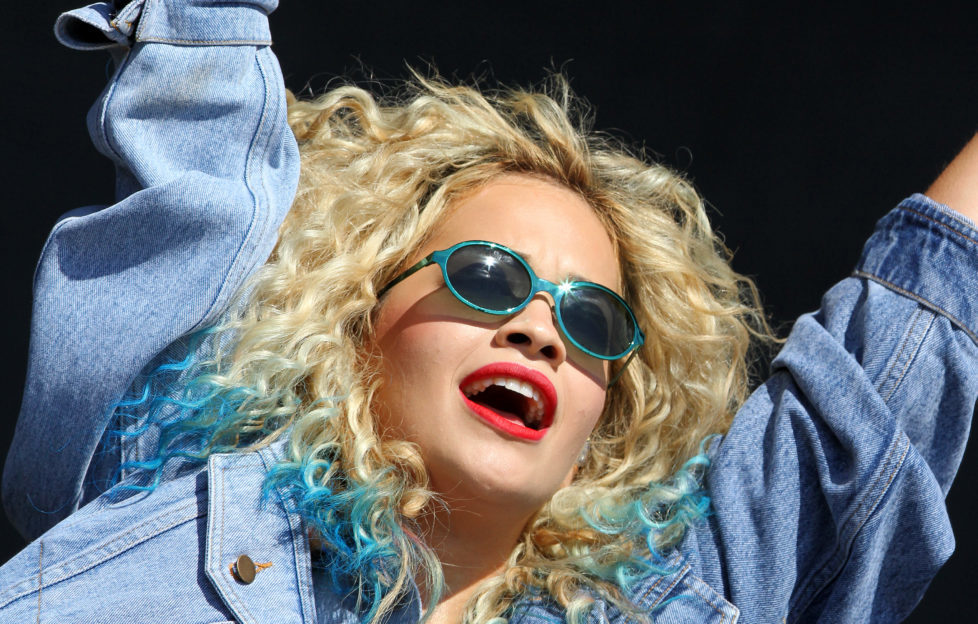 Rita Ora at T in the Park
Dundee's Slessor Gardens is quickly building up a reputation for being one of the most exciting new outdoor music venues in Scotland.
This Saturday fans will come to the waterfront from far and wide to see pop superstar Rita Ora.
The 'R.I.P.' singer is the latest in a growing list of musicians that have been rocking the city.
Next Saturday July 28th at SLESSOR GARDENS in Dundee! ?? https://t.co/Cl92YBu20l

— Rita Ora ? (@RitaOra) July 20, 2018
Let's take a look back at some of the other big names that have taken to the stage lately.
---
UB40
The first ever concert at the Gardens was kicked-off in style with the popular reggae-pop band.
UB40's appearance at the new grounds was popular with fans coming from far and wide.
The rain on the night didn't dampen people's spirits as they danced into the night with the band quickly adding some life and colour.
Little Mix
Following the success of the first concert, Slessor Gardens was primed and ready for another big show.
This time Little Mix performed to thousands of screaming fans in a show that sold out in 15 minutes.
Olly Murs
And the shows just kept coming!
Less than a month later we welcomed another X-Factor contestant when Olly Murs came to town.
The pop star, who has hits like 'Dance With Me Tonight' and 'Heart Skips A Beat' under his belt, was also popular among Dundee fans.
Murs himself looked like he enjoyed being in Dundee and was eager to come back.
Crocodile "DUNDEE" ???
You Danced, you Sang, you went Mad! Love ya see ya next time? pic.twitter.com/QWuUopCAH4

— Olly Murs (@ollyofficial) July 20, 2017
Steps
Then earlier this year it was time to get nostalgic with the best of pop and cheese when Steps paid a visit.
Fans at Slessor Gardens were taken back to the 90s when Steps performed their catchiest hits like 'Tragedy' and '5,6,7,8'.
To help them wind the clocks back, bands Blue and Aqua (the singers of 'Barbie Girl') were there as support acts.
People old and young were out to celebrate the joy these pop acts brought to Dundee.
Dundee you were SUCH a cracking audience tonight!!! Thank you for being totally brilliant!! ??? pic.twitter.com/pjZ03UW1H6

— Steps (@OfficialSteps) June 22, 2018
---
Other shows
While Slessor Gardens has brought some big names to Dundee, it isn't the only place in the city that can host these events.
In the past, the Caird Hall at city square has also been a fantastic venue for bands and stand-up comedians.
2017 also saw Dundee's biggest music festival in decades take place at Camperdown Park when Carnival 56 arrived, with top acts like Mark Ronson and Rudimental performing.
Dundee is soon to welcome even more top acts including Simple Minds and The Pretenders in the coming months.
---
Which acts would you like to see in Slessor Gardens next?
For more great content like this, follow us on Facebook, Twitter and Instagram.