'Ice Bound' – a fascinating exhibition by award-winning artist Darren Rees
---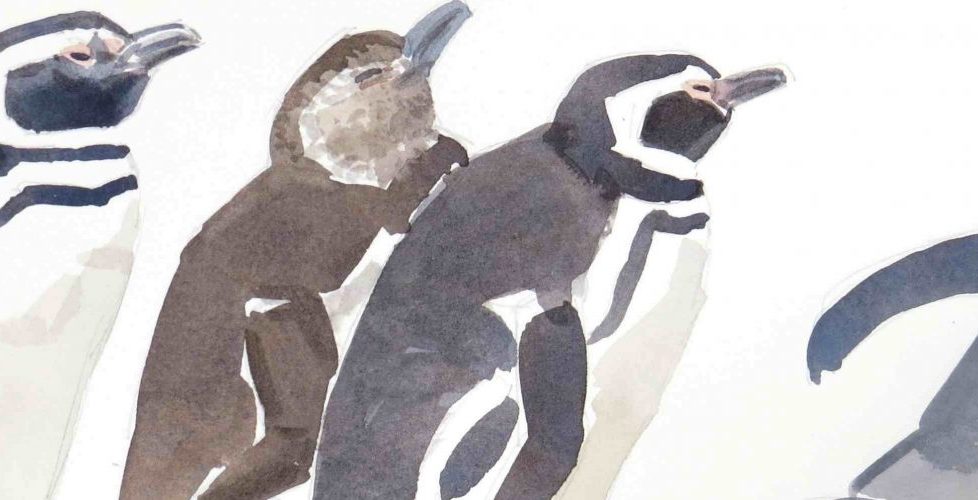 Taken from Darren Rees' art exhibition 'Seven Things' (Photo: DCT Media).
Award-winning artist Darren Rees received the highly commendable Artist in Residency honour, from the Friends of The Scott Polar Research Institute in 2015.
The impressively self-taught artist's 'Ice Bound' exhibition documents his travels with the Royal Navy on the ice-breaker HMS Protector from the Falkland Islands to the Antarctic Peninsula.
His collection includes sketches, watercolours and acrylic paintings of the fascinating penguin colonies on the Falklands at Volunteer point, to the whale-filled seas of Antarctica.
Where
The exhibition is at Dundee's Discovery Point.
When
The exhibition is running from now until April, so you have plenty of time to check it out.
For more info on times, click here. 
Artist's talk
Darren Rees will be at the exhibition for an Artist's Talk on February, Sat 9 at 7:00pm.
To book (for free), click here. 
Dundee's penguins
Want to find out why Dundee is famous for the discovery of penguins?
Click here.
Follow us on socials
To keep up-to-date with SeeDundee, follow us on Facebook, Twitter, and Instagram.