Mills Observatory: Dundee's window to the universe
---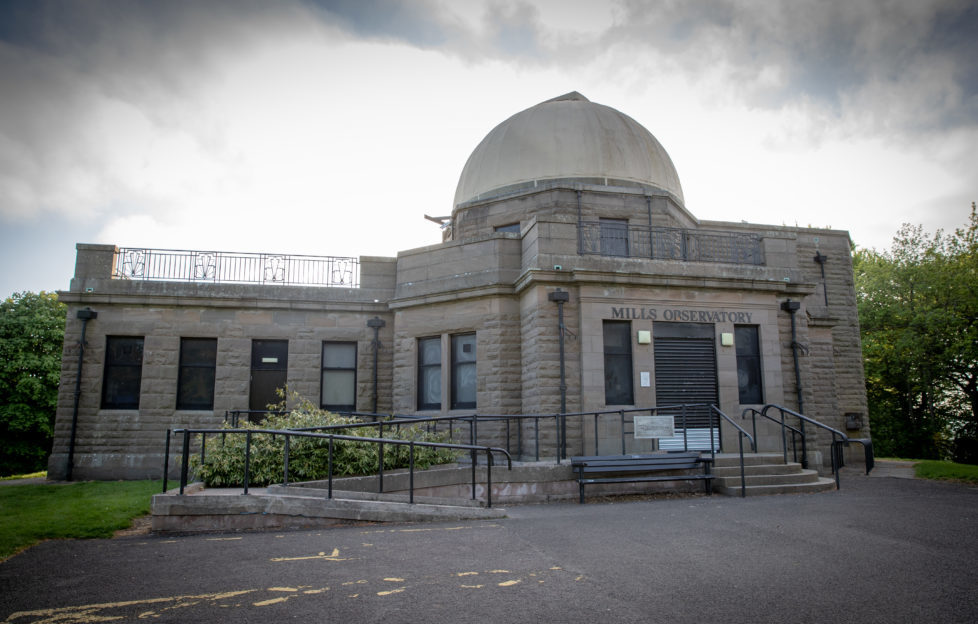 The Mills Observatory.
Located on Balgay Hill in Dundee's West End, this observatory hosts a number of activities throughout the summer.
Mills Observatory is home to a telescope that can detect 30,000 objects in the night sky, while also housing space exploration and astronomical displays.
Planetarium shows are held for all ages, along with astronomy-themed events. Check the website for opening dates.
And if you still have the energy after all of that, head back out and enjoy a walk in Balgay Hill Park. It's a fabulous place with great views over the city.
Website: www.leisureandculturedundee.com/mills
Address: Mills Observatory, Glamis Road, Balgay Park, Dundee, DD2 2UB
Phone: 01382 435967
Email: mills.observatory@leisureandculturedundee.com