Award-winning Slovenian artist brings solo exhibition to Dundee
---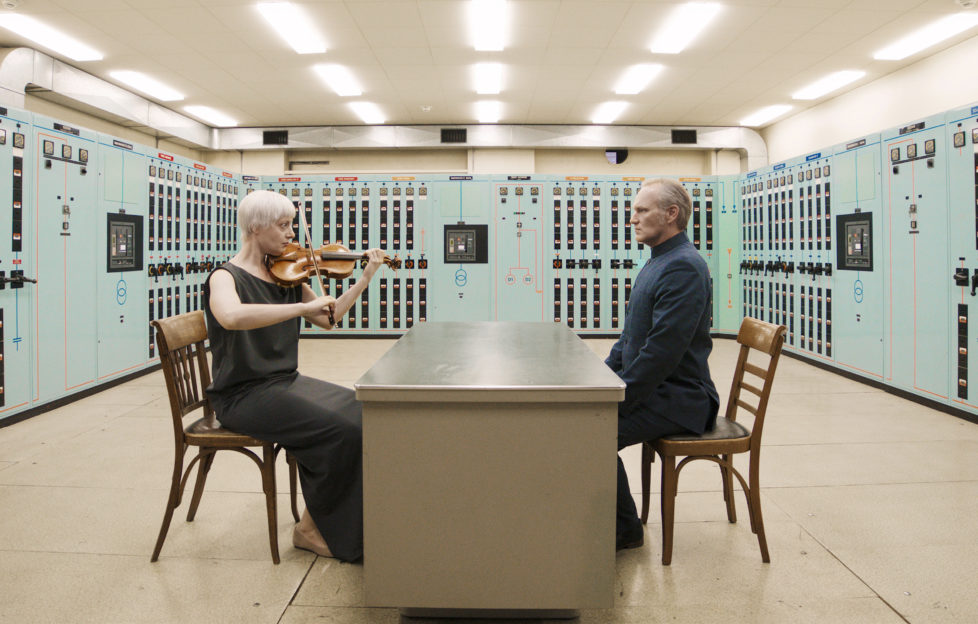 Jasmina Cibic, The Gift, Act II, 2019.
A solo art exhibition by award-winning Slovenian artist Jasmina Cibic will open to the public next week at the University of Dundee's Cooper Gallery.
Film, photography, sculpture, textiles, archival footage and performances by the artist will attempt to dissect the state of contemporary politics and international relations.
The exhibition, entitled The Pleasure of Expense, will go on display on October 18, although a preview night on October 17 will feature an all-female operatic ensemble singing excerpts of political speeches.
Sophia Hao, Cooper Gallery principal curator, said the new exhibition will leave audiences with plenty to consider.
She said: "Through a series of specially commissioned artworks for the Cooper Gallery space as well as her live performance, Jasmina underscores the gestures of modern statecraft and brings state power, modernist architecture and the disciplined body into a single spectacle.
The exhibition will be open to the public on Mondays and Fridays between 10am and 5pm and Saturdays between 11am and 5pm.
A series of free workshops, reading groups and participatory theatre nights will expand the themes of the exhibition. All events are free and open to all.
Those interested can sign up here.