MUSIC REVIEW: Lewis Capaldi's debut album launch day concert at Fat Sam's in Dundee
---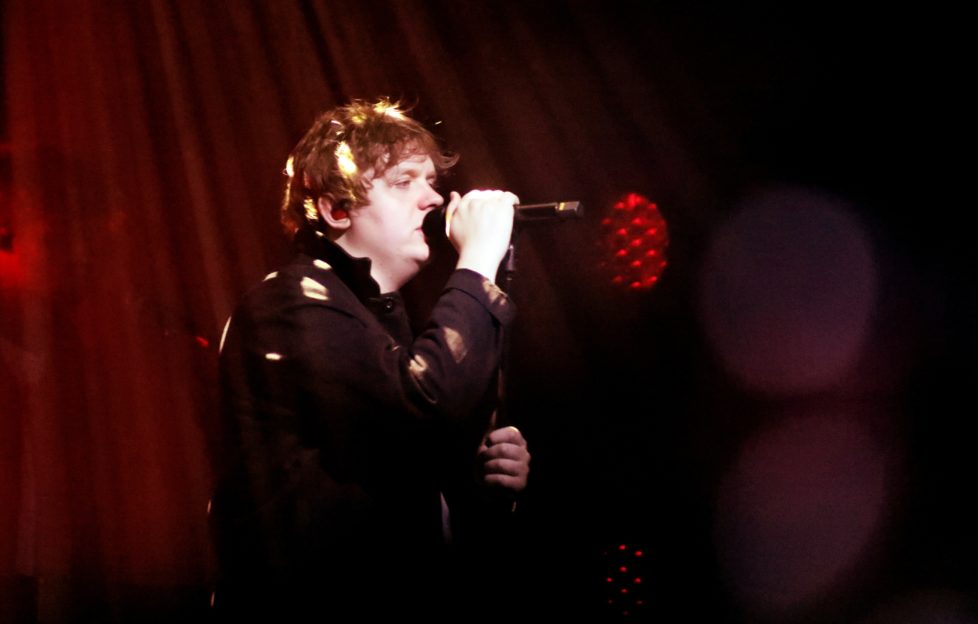 Lewis Capaldi playing at Fat Sam's in Dundee on May 17 2019.
He may already have a blockbuster No.1 hit and a few billion streams under his belt, but it's clear that Friday night's concert in Dundee marks the start of a new chapter for Lewis Capaldi.
The young Scot gets the Fat Sam's Live crowd singing back every word of openers Grace and Bruises on his first appearance in the city since helping to mark the opening of V&A Dundee in September.
But this time is different.
"This show is gonna be the first show we've ever played when the album's been out and we're playing new stuff – so I hope you've learned the f*****g words!" he jokes.
It's a funny time in music.
Capaldi is already a household name, has broken a series of records for streams and downloads by a new artist, and has sold out an arena tour in 2020.
Yet, his debut album Divinely Uninspired To A Hellish Extent was released only hours before he took to the stage in Dundee.
my debut album ???????? ?????????? ?? ? ??????? ?????? is out now!!!! ???

hope ya don't hate it, if not, don't worry it's only my lifes work!! ??xox#DivinelyUninspiredToAHellishExtent

listen now ?? https://t.co/6KXpSoLLPz pic.twitter.com/76kvBkjGvj

— Chewis Capaldi (@LewisCapaldi) May 16, 2019
These things used to happen the other way round, if they happened at all. So no wonder that the 22-year-old seems to be feeling the pressure of expectation.
"Hope ya don't hate it, if not, don't worry it's only my lifes work!!" says his Twitter.
It's typical of Capaldi's self-deprecating style and tonight brings regular hints of a vulnerability.
He's already spoken of his bewilderment at the speed of his success, and Capaldi seems well aware that the modern music industry can knock down every bit as fast as it can build up.
Got to see @LewisCapaldi live in Dundee ? legend!! That voice, that album ? managed to get a photo and an autograph on his new album too! Year has been made!! Roll on Edinburgh and Glasgow ? #lewiscapaldi

— Lyn (@lyn89sey) May 17, 2019
WHAT A CROWD!!!! @LewisCapaldi live on stage in Dundee right now! pic.twitter.com/uConDtkdjd

— Assai UK (@Assai_UK) May 17, 2019
Tonight, though, that vulnerability is only serving to further endear him to his young, and not so young, fans.
They laugh along as he mocks his own appearance – "If you like stretch marks on a belly, I'm your man" – and make it quite clear they love him just as he is.
And despite his apologies that they "might find them boring", they listen attentively through a mid-set run of new songs and even surprise him by singing back some of the lyrics they've only had the day to learn.
But then comes the one they all know.
Capaldi has previously described "watching people on stage and hearing everyone sing their lyrics back to them and thinking that must be the most amazing feeling ever." So he must have been feeling pretty good on stage in Dundee.
From the first note of Someone You Loved, singer and audience are in perfect sync.
And as his band – sporting the best red-and-white look since The White Stripes – gradually exit the stage, it leaves just Lewis and audience singing to one another to a fade.
And then, after eight songs and barely 45 minutes on stage, it's all over.
But this Dundee crowd seem more than happy. They know there's more to come.
Setlist
Grace
Bruises
Hollywood
Headspace
Don't Get Me Wrong
Forever
Fade
Someone You Loved
---
Follow us on Facebook
---