Come outside: Dundee's best parks and green spaces for when you want a breath of fresh air
---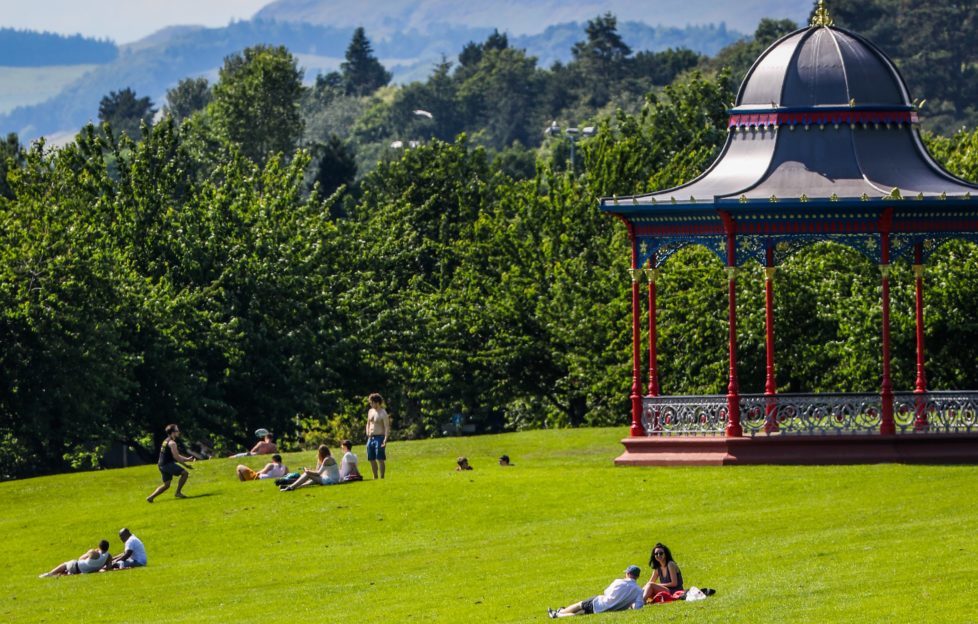 Chilling out at Magdalen Green on another sunny day in Dundee.
One of the best things about Dundee is the fact that it's a very urban city which still has beautiful green spaces to chill out in.
There are plenty spots for you to get some fresh air, enjoy the outdoors, or in the summer months, top up that tan!
Check out some of our favourite sites below.
---
Slessor Gardens
This latest addition to Dundee's green spaces is a huge multi-functional space with lots of things happening all the time.
It's also a top choice because of its waterfront location and views out across the Tay.
---
Magdalen Green
This West End green is always thriving on sunny days. Here you'll find lots of local enjoying the space; walking dogs, having BBQs or just taking in the views.
If you're lucky you might be able to catch a performance at the bandstand.
---
Dawson Park
If you like your parks to have room for exercise then Dawson Park is your best pick with lots of sports courts and pitches you can use.
There are other, gentler things to enjoy too like their planting features, cherry avenue and sunken gardens.
---
Dundee Botanic Gardens
We have our very own botanic gardens in the West End and it is not only a beautiful place to spend the day but contains some fascinating species of plants and trees.
There are many beautiful feature at this centre including the greenhouse and lily ponds.
And if you get peckish, the on-site cafe does great food and drink.
---
Riverside Nature Park
Who would have thought that an old landfill site could turn into something so breathtaking?
The nature park at Riverside sits on the Tay estuary and is ideal for the nature and animal lovers among us.
Here you'll be able to see as many as eight different species of birds.
It is one of the livelier and most picturesque sites on this list.
---
Baxter Park
This park has always got something going on.
We've had everything from concerts and fireworks displays to circuses and marathons.
But it is still big enough that you can find a quite spot to relax.
---
Camperdown Park
Camperdown is probably the ultimate park on this list. There are so many things to enjoy, you could spend a whole day there alone.
In the summer it is the best place for family fun with its picnic areas, play parks, golf course, wildlife centre and so much more.
---
Clatto Park
This stunning site is actually a reservoir that can be enjoyed by everyone.
Here you'll find all sorts going on — watersports, BBQs and picnics, play park and nature trails.
If you keep your eyes peeled, you might even catch a glimpse of some wild animals.
---
Templeton Woods
This spot is a little further out from the city centre but is worth the journey.
If you enjoy woodland trails and experiencing the great outdoors, then this spot is perfect for you.
A popular area for joggers and walkers, Templeton is a great place to escape to for a little while.
---