RRS Discovery and Discovery Point: Explore the famous ship that sparked Dundee's rebirth
---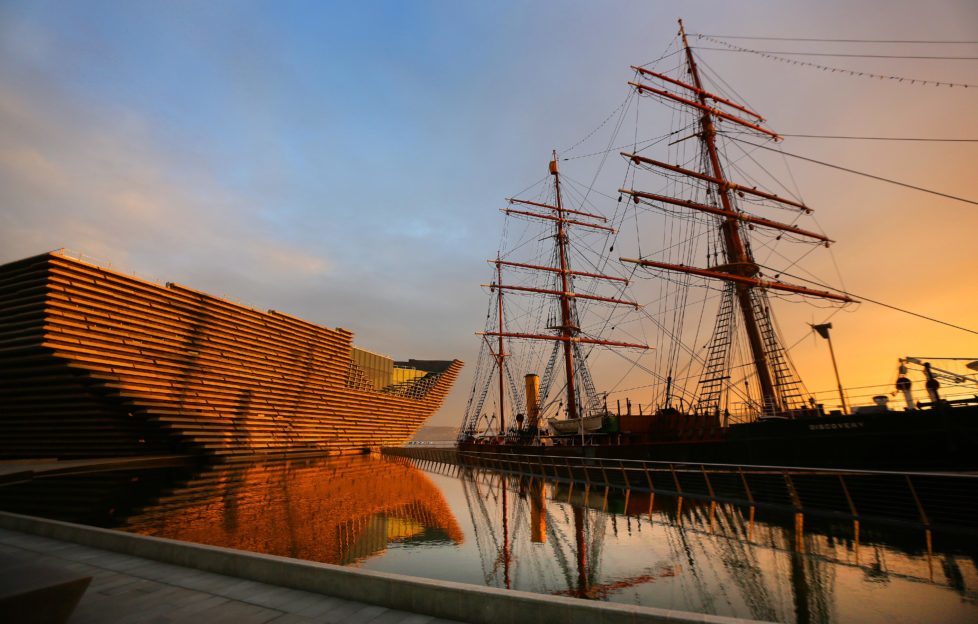 V&A Dundee
In 1901 Captain Robert Falcon Scott and his crew of 48 men set sail from New Zealand on an epic journey to reach Antarctica in the name of science.
Aside from the breathtaking human endeavour of the trip, the ground-breaking adventure resulted in the discovery of more than 500 new species, the first sighting of an emperor penguin, key magnetic measurements and seismic recordings and the mapping of hundreds of miles of previously undocumented coast, mountains and glaciers.
And the vessel that made all this work possible was built in the shipyards of Dundee.
Constructed in 1900 by the Dundee Shipbuilders Company, the RRS Discovery resides at the Dundee waterfront where it now neighbours the V&A.
Visitors can tour the ship itself as well as take in the history of the vessel and Scott's expedition at the neighbouring Discovery Point museum.
The ship can also be hired for private events.
Website: www.rrsdiscovery.com
Address: Discovery Point, Discovery Quay, Dundee, DD1 4XA
Phone: 01382 309060
Email: admin@dundeeheritage.co.uk