Tay Rail Bridge Disaster Memorials: Poignant reminders of the darkest night in Dundee's history
---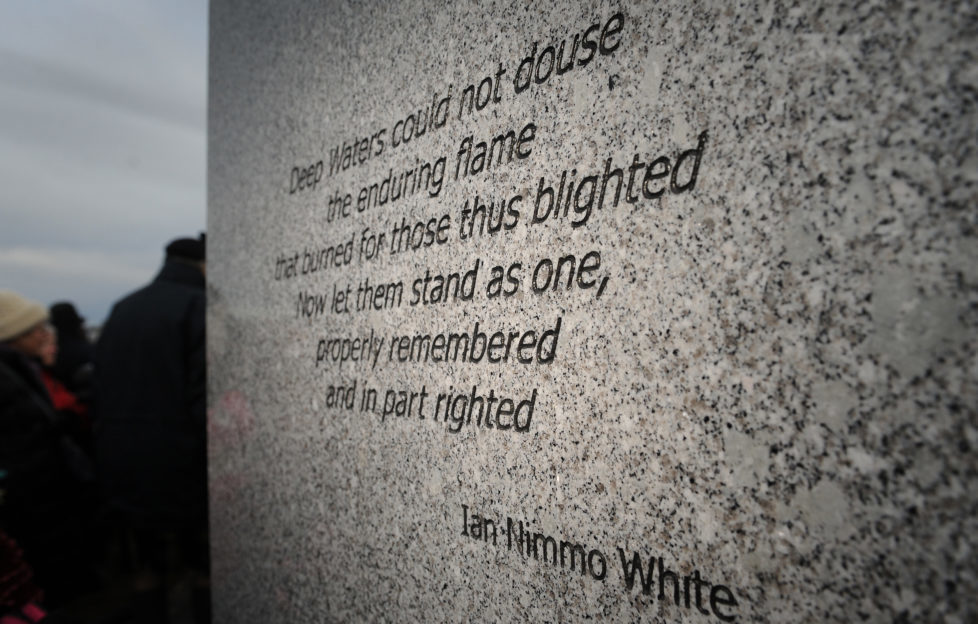 One of the inscriptions on the memorial.
On December 28 1879, a passenger train travelling from Wormit to Dundee across the first Tay Bridge fell into the estuary when the bridge collapsed during a storm, killing all on board.
While the final death toll is disputed to this day, at least 60 and perhaps up to 80 souls were lost.
The bridge – designed by Sir Thomas Bouch – was structurally defective.
Those who died are remembered on memorials erected at Wormit Bay and on the Dundee side of the bridge – the former can be combined with a stroll along the bay's shingle beach and the latter can be inspected while walking or cycling Dundee's riverside path.