Videogames: Design/Play/Disrupt: the inside scoop on the V&A's next major exhibition
---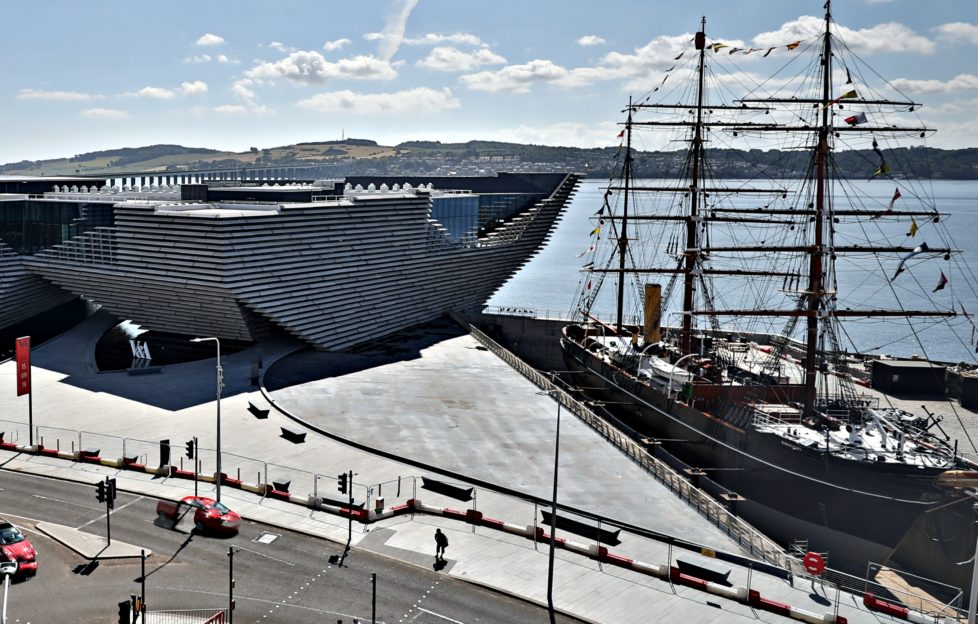 The Discovery and Discovery Point sit right beside Dundee's V&A Museum (Photo: DCT Media).
The V&A's next major exhibition 'Videgames: Design/Play/Disrupt' is all set to be a mind-blowing celebration of videogames and gaming technology.
And we've got the nitty-gritty.
Videgames: Design/Play/Disrupt
The exhibition will be the first to fully delve into the complex world of videogames, and their invaluable place in the field of design.
It will focus on games designed and developed in the mid-noughties, a period when technological advancements were booming at an unprecedented pace.
From hand-drawn sketches, to the design of characters, to environments and music, to digital stereotypes… this one-of-a-kind exhibition has. it. all. 
Other features include:
• A remarkable commission from Glasgow-based illustrator Ursula Kam-Ling Cheng, who is currently designing a vibrant mural inspired by virtual worlds.
• Video games designed by Abertay University lecturer Niall Moody (Hummingbird) and Abertay graduate Llaura McGee (If Found, Please Return by Dreamfeel). These will be presented in swish arcade cabinets designed by Edinburgh studio We Throw Switches.
• Notebooks from the director of 'The Last of Us', the apocalyptic blockbuster.
• Sketches from the designers of 'Bloodborne', the popular action role-playing game.
• Digital prototypes which formed the foundation of 'Journey'.
• Games challenging important issues of discrimination and identity.
• AND SO MUCH MORE.
Marie Foulston, lead exhibition curator and V&A Curator of Videogames, said:
Videogames: Design/Play/Disrupt seeks to open up the design and culture of contemporary game design and culture in radical new ways. It celebrates a period of time that has been defined by a democratisation of both the means to make and to play games. It's a time of new voices and new ideas that have pushed boundaries and challenged our perceptions of what videogames are and what they can be.
We have no doubt that there's no better place than Dundee, the city of Grand Theft Auto and cutting edge digital discovery, for an exhibition of this kind and calibre.
To book tickets, click here.
Enjoy!
Follow us
Get in touch with SeeDundee on Facebook, Twitter, and Instagram.