SPONSORED: Sail through Veganuary with Dundee's best vegan restaurants
---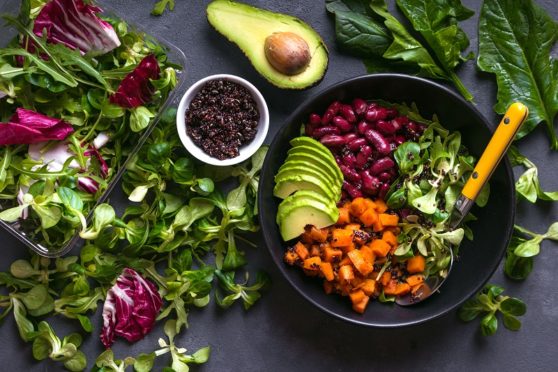 Attempting Veganuary? Making the permanent switch? Dundee is the place to be!
'The vegan option' is now a thing of the past with the rising number of diverse (and delicious) vegan eateries opening across Dundee.
The vegan lifestyle is growing in popularity and now it couldn't be easier to make the switch to a plant-based diet. Whether you're making a commitment to veganism or you're just curious, check out our list of Dundee's best vegan restaurants and fall in love with plant-based.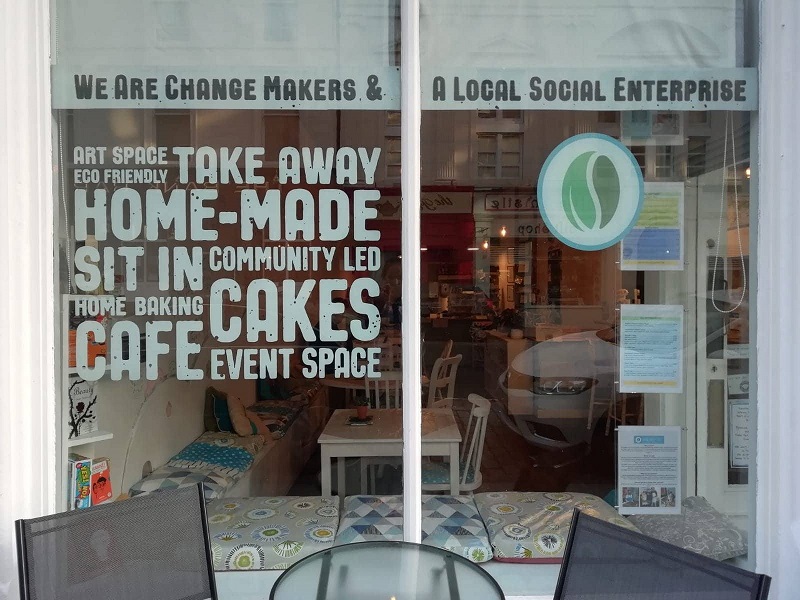 Drop by Serendipities on Union Street for somewhere cosy, quirky, and inspirational. It's the cafe with a big heart, doubling as a social enterprise dedicated to inspiring positive change within Dundee.
Not only does it serve delicious vegan food and drink sourced responsibly, but it does its bit for the environment by reducing and reusing where it can.
More than just a place for ethically-sourced coffee, it's also a proud Living Wage employer and a safe training space for adults with additional support needs. Serendipities regularly host events and workshops aimed at giving them a social outlet and chance to learn new life skills.
You can find out more about the cosy cafe with a big heart on Serendipities website.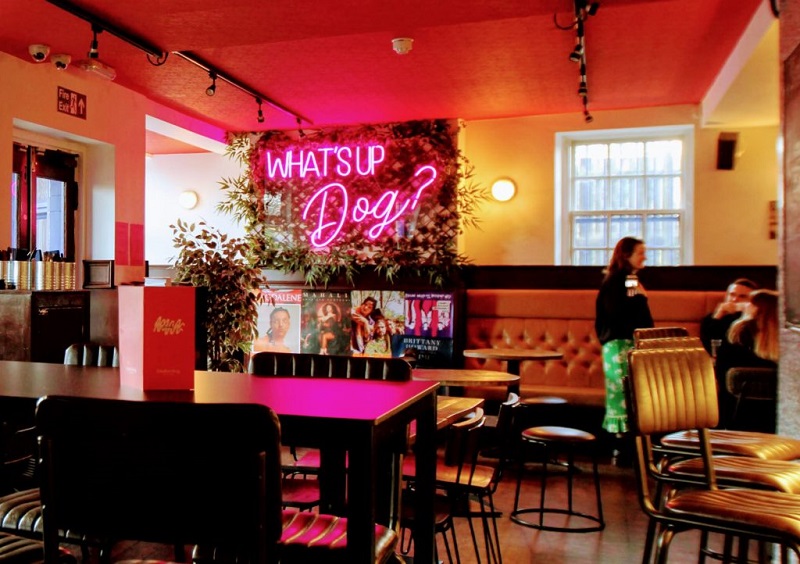 Is the only thing stopping you from converting to the vegan lifestyle your love for junk food? With Underdog, the newest venue in the vibrant West Port, eating plant-based never tasted so good.
The casual city center eatery boasts a menu that is 100% plant-based; From loaded fries to soya hot dogs, to hoisin coated mushrooms and "fush-finers",  you can enjoy as much junk food here as meat-eaters – and it's as far from a salad as you can imagine.
It's a place with a great atmosphere, with half-priced hot dogs every Wednesday along with pub quizzes and live music at weekends. And what better place to hold a plant-based party? You can hire out the full venue for function and party bookings.
Enjoy a sneak peek at Underdog's dish of the day on Facebook.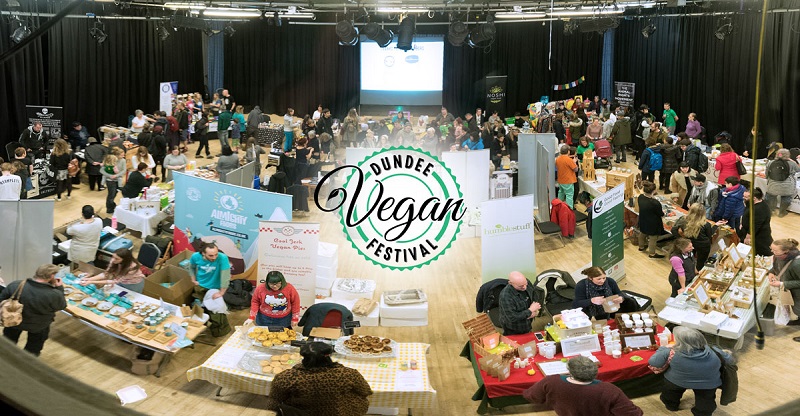 The secret is out – Dundee Vegan Festival returns in April 2020! It's the place to be for all things vegan, and this year promises to be huge with over two levels in the Bonar Hall and over 40 stalls.
The festival focusses on growing awareness for and supporting the vegan community in Dundee. Vegans and the vegan-curious alike will get a taste for all sorts of vegan foods, as well as lifestyle options.
With veganism and animal rights being a hot topic right now, the festival promises to be another full-house (could it top its 1,400 turn out from last year?)
Get the latest updates from Dundee Vegan Festival on Facebook.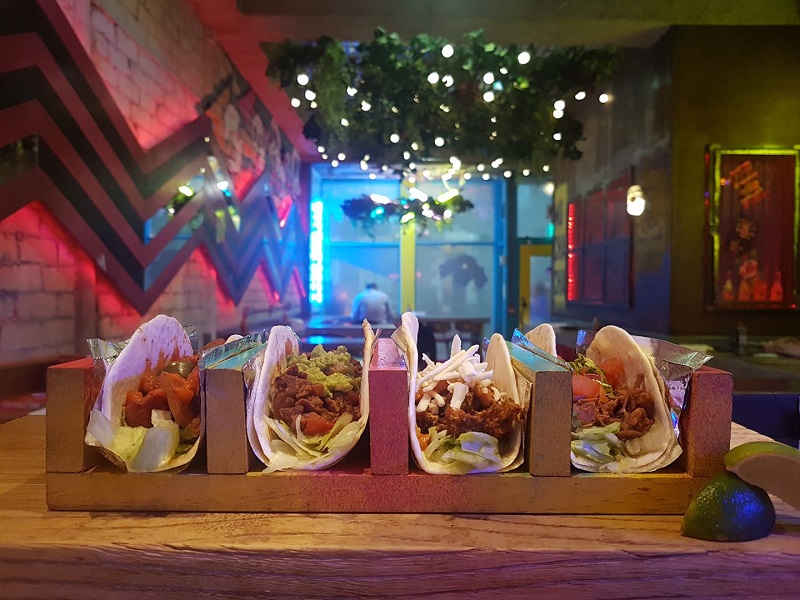 Muchacho on Nethergate are doing their bit this Veganuary by switching one of their meat dishes for a vegan alternative and altering their salsas to be more vegan.
Why not shake up your order with vegan chili or vegan adobo chicken, or go for the soya-free option of roasted veg or sweet and spicy jackfruit. It's not just vegans they cater for – all of their vegan options are also gluten-free!
What's more, they also do vegan chipotle mayo, vegan cheese and hot drinks made with oat-milk for no extra cost.
As if that isn't enough, they also have an offer on burritos for January – all burritos are £5 (+£1 extra for guacamole)!
Liking Muchacho's new vegan twist? Let them know what you think!
Let Muchacho know your thoughts over on Facebook.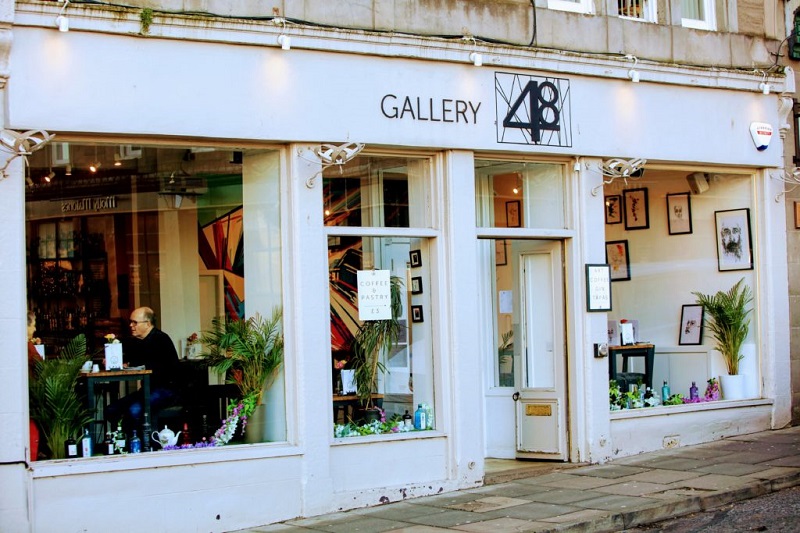 As if the unique West Port tapas restaurant with its wide array of art, gins, and Spanish wines wasn't already fantastic enough – it's suitable for vegans!
Gallery 48's delicious tapas menu is all freshly made, meaning the majority of it can be adapted to suit all requirements, and – being tapas – there are no difficult decisions to be made. Sample a bit of everything, and try the vegan Malbec that pairs with almost all of it too.
You'll find Gallery 48 on the West Port.
View the Gallery 48 menu in full online here.

Another restaurant that has been doing its bit for Veganuary is Taza – the City Quay buffet whose name translates to 'fresh'.
All this month, Taza has been shaking up its buffet options with a special focus on vegan dishes. Three different starters and three different mains have been served every day during January, many of these created by head chef Kantesh.
People have been loving it so much that Taza will now make sure that there are plenty of vegan options on the go from now on.
Make sure you get down to Taza and let them know your favourites to keep them coming back!
Book a table online to try Taza's new vegan dishes.