SeeDundee's Big Weekend Giveaway — Enter now!
---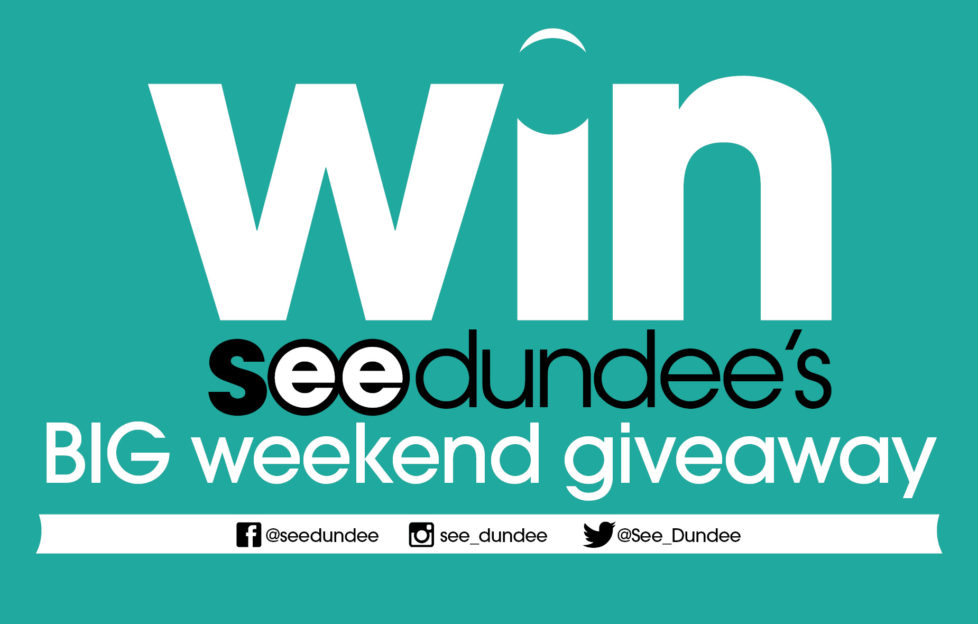 Fancy spending a luxurious weekend of eating, boozing, and being oh so cultured in Dundee – ALL FOR FREE?
We have officially launched our February weekend getaway competition, so it's about time you lot got involved.
The competition
The competition is super easy to take part in and costs zero to apply.
Answer one simple question and fill out the form below, and you instantly have the chance to win.
Our competition will be running until the 20th of this month. The prize draw will happen LIVE on Facebook in the Daisy Tasker restaurant (home to Hotel Indigo Dundee).
Stay tuned on SeeDundee and our socials for more info about prize draw times.
The prizes
We can guarantee the following top notch prizes for lucky winners:
1. A two-night stay at the city's exquisite Hotel Indigo – bed and breakfast included.
With unrivalled views, a rich history, bespoke interiors, and much more – we can assure you that you're stay at Indigo Hotel will be outstanding.
2. A three-course a-la-carte meal at the authentic Indian restaurant Jahangir Tandoori.
Jahangir Tandoori has an array of delicious food and drinks specialities – all combined with fresh spices and dressings.
3. Another three-course meal at the quirky Giddy Goose restaurant.
With its quirky interiors, fantastic cocktails, vast burger selection, and so much more, you will love your time at Perth Road's latest food gem.
4. A free bike-hire from Electric Bikes Scotland, so you can explore the city's green spaces.
Need some tips on the best rural spots to cycle off all of that yummy food and drink in?
Click here. 
5. Delicious cocktails for two at 3 Session Street.
3 Session Street is Dundee's sophisticated late night cocktail bar – it has a diverse range of drinks to choose from, all created and served by highly skilled mixologists and bartenders.
6. Two tickets to the Rep Theatre to see the eerie, Scottish classic 'The Middle O' Nowhere'.
The Rep Theatre is Dundee's most popular Scottish theatre, located at the heart of the city, and home to many creative ventures.
To find out more about the play: 'The Middle O' Nowhere' click here.
7. A tasty beer tour and bottle box from 71 Brewing.
71 Brewing crafts an array of fresh lagers and seasonal beers in our wee city. Heard of the Dundonian Pilsner? Just you wait!
To read more about what tours in 71 Brewing are like (they are pretty great FYI), click here. 
Weekend dates
The giveaway weekend will happen on February 8th – 9th.
So, save the dates. 
---
ENTER NOW
This competition is an unmissable opportunity for you lot to soak up Dundee's rich culture, as well as its many delicious eating and drinking spots, all for the price of nothing.