Take a look around fashion designer Nicholas Daley's new exhibition at V&A Dundee
---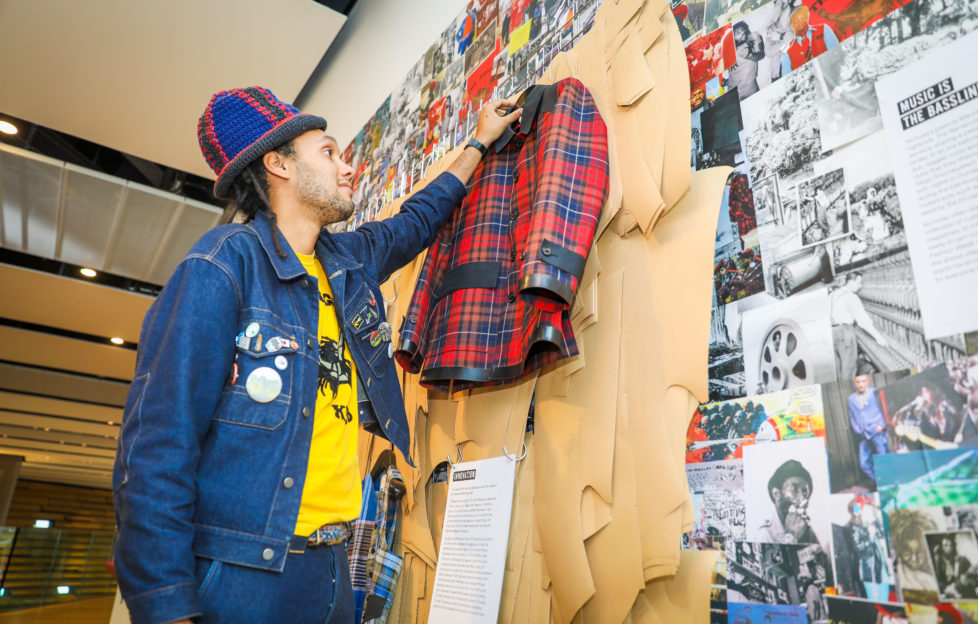 Last Friday saw the opening of the exciting new exhibition at the V&A Dundee.
The Waterfront museum has recreated the studio of Nicholas Daley, in an exhibition exploring the creative processes behind his collections.
Featuring garments from his collections, in addition to patterns, mood boards and photographs dating back to the 1970s, the exhibition is rooted in Daley's Jamaican-Scottish identity.
The designer, who grew up in Leicestershire, is thrilled to have his work on display in the V&A.
He said: "I spoke to the V&A in London for some research purposes and then, through that, I spoke to their creators and archivists. I showed them my work and told them about my heritage with Dundee."
The 29-year-old's mother is a Dundonian, whilst his father hails from Jamaica.
"I've already explored a lot of history about this city and then, from there, it has been an ongoing conversation which led to me having this studio," he said.
"It started, initially, from design and research and the V&A being available for me to go in there and to further explore all the stories and history which I want to incorporate into my work.
"The actual build and set-up has been over the last few months."
Mhairi Maxwell, V&A Dundee project curator, said: "It's been thrilling to work with Nicholas on this exhibition and to capture the energy of his studio here in Dundee, a city that has had such a big impact on his work.
"Nicholas's honest and playful re-working of tweeds, jutes and tartan express a creative response to identity, belonging and authenticity. These are topics of wide concern in international fashion today and are something that I hope everyone will connect with."
Studio Nicholas Daley will be displayed in V&A Dundee's Michelin Design Gallery until February 7 2020.