The final countdown has begun: Antiques Roadshow is headed to the V&A very soon
---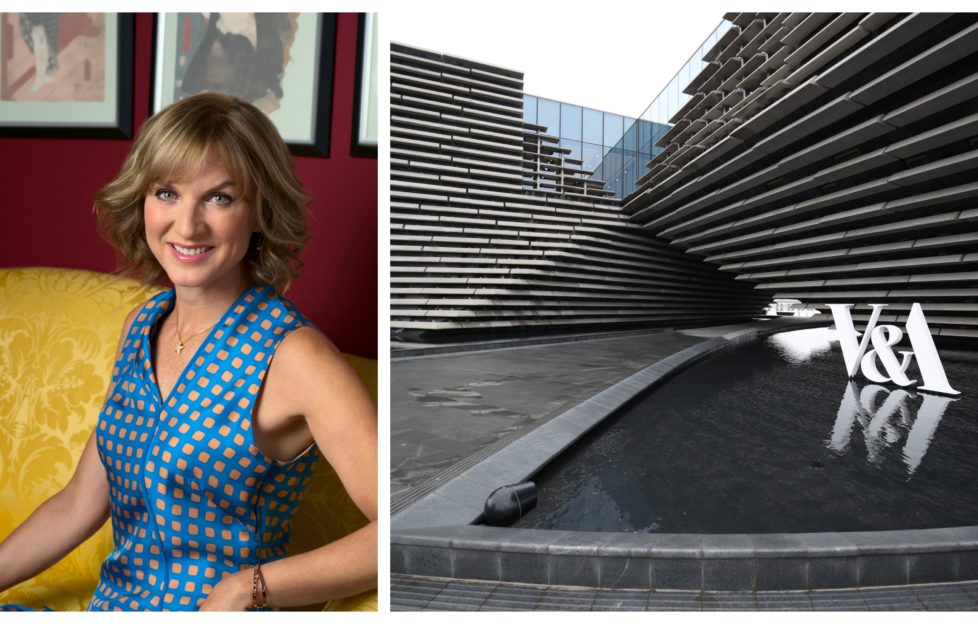 You might remember us mentioning that Antique Roadshow is headed to Dundee this month?
Don't recall the fabulous news? Check out our previous article here.
Well – the countdown to the big day has finally arrived, folks.
No long before Fiona and the #AntiquesRoadshow team arrive at V&A Dundee. What treasures will you bring on Sunday 23 June? ⚱?? https://t.co/VTUjuJL9Zb pic.twitter.com/Pj4YrLlFc2

— Antiques Roadshow (@BBC_ARoadshow) June 13, 2019
THIS SUNDAY (June 23) the nation's favourite antiques programme is headed to the V&A design museum and Slessor Gardens.
Thousands are expected to show up from Tayside and beyond, eager for their collectables to be inspected and valued by Fiona Bruce and the Antiques Roadshow team.
The programme regularly pulls in around 6 million viewers.
Each venue they visit gets around 15,000 items brought in to be valued, with 50 being filmed for use in the show.
The last time the team visited Dundee was in 2008 – the standout item being a 19th century clock, which was valued at an incredible £10,000.
Philip Long, Director of V&A Dundee, said:
It's been more than 10 years since the Antiques Roadshow last came to Dundee and we're delighted the BBC has chosen V&A Dundee as a host this year… We're really looking forward to welcoming thousands of people to the museum and nearby Slessor Gardens for what's going to be a fantastic day. Dundee, and Scotland as a whole, has an extraordinary heritage and I can't wait to see what family treasures are uncovered here.
Fancy finding out more and booking tickets?
Click here. 
Follow us
Get in touch with SeeDundee on Facebook, Twitter, and Instagram.