What's On in Dundee: The best things to see and do this weekend (July 27-29)
---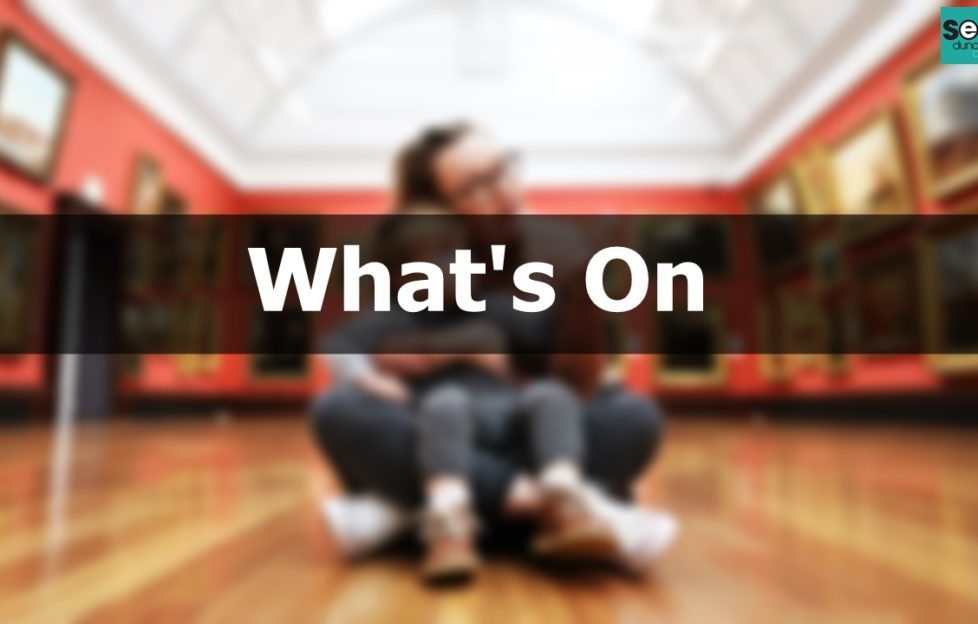 Looking for things to do this weekend? You've come to the right place.
Below is a list of what's going on in and around Dundee this weekend.
---
Rita Ora at Slessor Gardens
This is the big one this weekend. Rita Ora is adding to the list of music stars that have taken to Slessor Gardens to please thousands of fans.
The outdoors venue is quickly becoming one of the best in Scotland with more and more artists interested in performing at the green just a stone's throw away from the new V&A.
Have you got your tickets yet?
---
Engineering Superheroes – River Tay Boat Trips
The Institute of Civil Engineer (ICE) offers people the chance to experience the River Tay in a new and exciting way.
"Engineering ? How can that be fun?" Just bear with us.
You've probably seen dozens of picture of the Tay, the bridge and the V&A, but this unique boat trip gives you a new perspective on those landmarks.
You'll be able to see sites you probably walk past everyday and learn more about them and how they work.
For something a bit different and interesting this weekend, give this a go. Tours run regularly throughout the weekend.
Date: July 28 -29
Contact: scotland@ice.org.uk
---
Tales from the Castle
Delve into the past with a tour of this 15th century castle just along the road in Broughty Ferry.
The castle is now a site of national importance with a rich military history. Set on the edge of the River Tay's mouth, the views from the castle are some of the best in Dundee.
Inside you'll be able to learn about the fascinating lives that Dundee people used to live. It's a great chance to get up close with some local history.
Apart from that, Broughty Ferry itself is a perfect day out on a sunny day with its beach and splendid cafes, restaurants and takeaways – we recommend Murray's and Visocchi's!
Dates: July 28
Website: www.facebook.com/BroughtyCastle/
---
The McManus
The McManus has had a bit of a mischievous makeover and has been re-branded as the McMenace to celebrate the Beano's 80th birthday.
This summer there are even more fun things to see and do than usual. Here is a wee list of some of the great things happening in this museum and gallery alone.
The Bash Street Kids at the McMenace
Not visited our "Bash Street's Back at The #McMenace" exhibition yet? Don't miss out! Here's what people are saying…

Details at https://t.co/k0xhrrSaAv #dundee #lovedundee #beano80 pic.twitter.com/8Ohp7YCkyy

— The McManus (@McManusDundee) July 19, 2018
To celebrate this birthday, the team-up between DC Thomson and the McManus includes a special exhibition of the Beano's history and a ton of fun games and activities for kids to enjoy.
But watch out, the cheeky Bash Street Kids are up to no good as usual!
Navigate, Create
Our museum explorers had a great adventure with Bruin the Polar Bear and his friends for our first Navigate Create session! #creativelearning #navigatecreate #explore #interactive #storytelling #mcmanus #dundee #whatsonindundee #make #artandcraft pic.twitter.com/aafyUMjXJl

— The McManus (@McManusDundee) February 10, 2018
Who said museums and galleries have to be boring?
This hands-on approach to visiting the gallery allows people, especially kids, to wander through the gallery spaces in a more interactive and creative way.
They can learn and make as they go along and it's the perfect way to make sure families have an enjoyable time exploring this city centre gem together.
Revealing Characters
If you amble over to the 20th century gallery you'll see their latest exhibition which explores the evolution of portraiture painting.
On show is a whole range of different styles and techniques, including some photography.
Maybe you can create your own portrait with a selfie or two.
This handy brochure give you more info on the things you can get up to at the McManus and other Dundee sites.
Date: July 27-29
Website: www.mcmanus.co.uk
---
Gigs and Shows
If Rita Ora doesn't float your boat, there are plenty of other local bands to rock with this weekend.
The Bombpops
Catch this punk-pop band from California cause a riot at Conroy's Basement.
Dates: July 27
Website: www.facebook.com/conroysbasement
Solar Sons, King Witch and Volcano X
For a session of back-to-back metal, hit The Church for this headbanger of a show with these local metal powerhouses.
Dates: July 28
Website: www.facebook.com/churchdundee 
Lizzie and the Banshees
Beat Generator Live! will welcome the UK's best tribute to goth legends Siouxsie. They have been performing across Europe for over five years.
Dates: July 28
Website: www.beatgenerator.co.uk
Bootlace, Milla and Gimik
These guys are new on the block when it comes to alternative rock, so why not head out to support some local talent at a great city centre pub in Clarks?
Dates: July 29
Website: www.clarksonlindsaystreet.com 
The Mess Arounds and The Misfits
It's not all noisy headbanging stuff. If you head over to Number 57 things are a little easier on the ears with the soul acts The Mess Arounds and acoustic duo The Misfits.
Dates: July 28
Website: www.facebook.com/Number-57
---
Project Y
If you prefer a bit of entertainment to go along with the music you're listening to then this event is perfect for you.
The best young contemporary dancers in the UK will come together in a new show by YDance, the Scottish national youth dance organisation. The group will be showing off moves in four new pieces of work that was created in just four weeks. For a night of thrilling choreography, this event at the Space is worth checking out.
Dates: July 28
Website: www.ydance.org
---
Make sure you stay up-to-date with all things SeeDundee by following us on Facebook, Twitter and Instagram.
If you have an event  coming up that you think we should know about, get in touch: contact@seedundee.com